Support the future of work and learning with DSI
Work and school have become "something we do" rather than "a place we go". But as leaders like yourself strive to accommodate this change and plan for tomorrow, they're running into a host of challenges. Are you running into challenges too?

At DSI, we're helping government agencies and schools create the secure IT foundation needed to support the future of work or learning for their organization – and we'd love an opportunity to do the same for yours.
Let us bring your vision for hybrid work or learning to life
Whether you would like to improve your existing operations or you're in the process of building a stronger foundation for the future of your workplace or school, DSI can help you accomplish your goals with Cisco's proven technology:
While Cisco and our other partners provide the technology, we have the expertise to see the full scope of your IT infrastructure, what you need to be secure, and the best path for building a future proof solution that enables you to: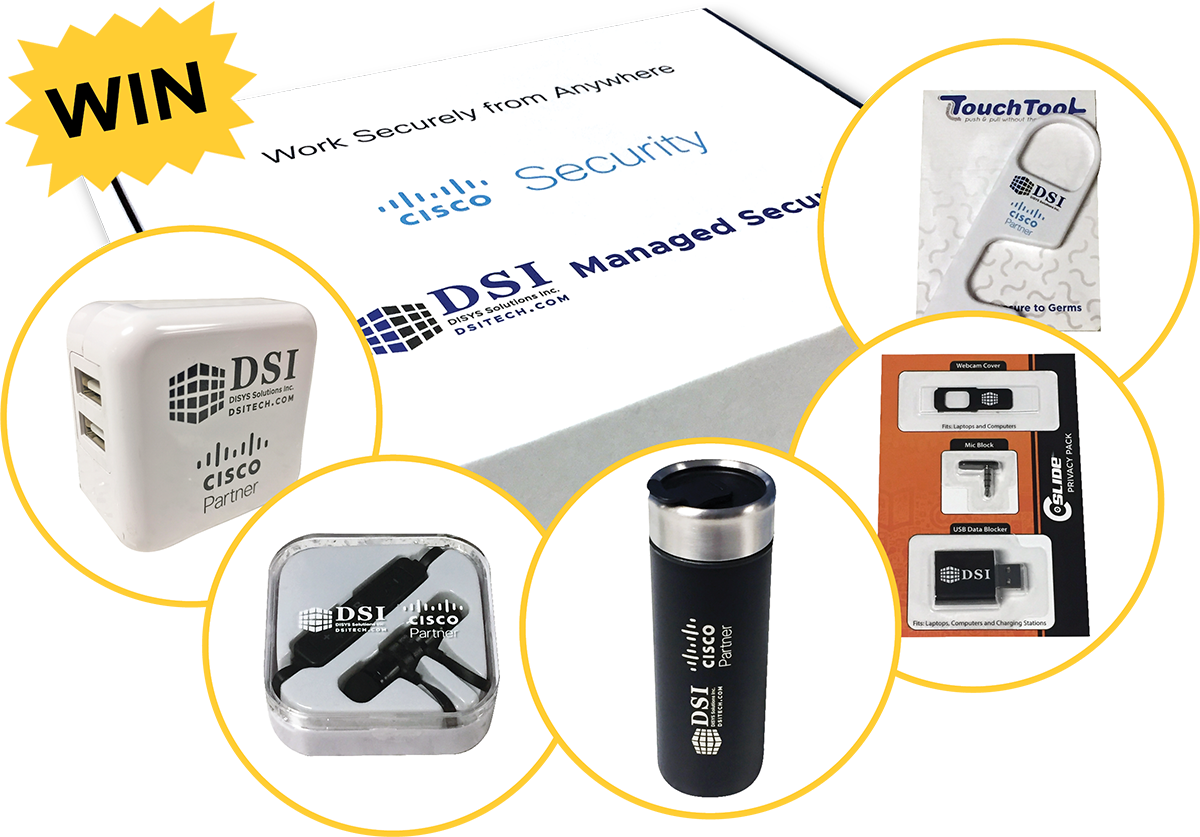 Win a Cisco Security Kit!
If you schedule an initial meeting with one of our smart building experts, you'll be entered into a drawing to win a Cisco Security Kit that includes a computer privacy pack, ear buds, touch tool, travel water bottle, and USB adapter. Fill out the contact form to schedule your meeting!